As you can see from the lumber dimensions chart above, there is a bigger difference between the nominal and actual size of larger lumber pieces. Here are the basic rules to keep in mind:
Under 2 inches: subtract 0.25 in.
Under 8 inches: subtract 0.50 in.
Over 8 inches: subtract 0.75 in.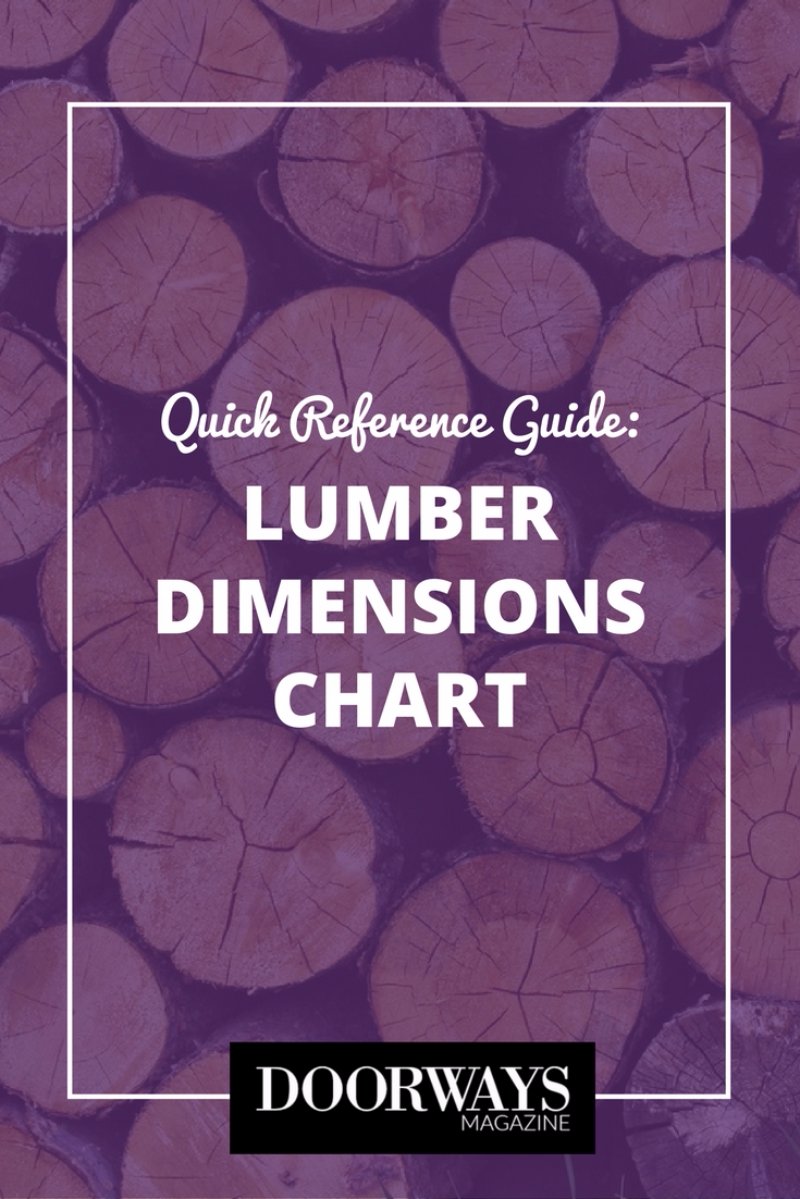 While comparing nominal and actual lumber dimensions, you might be thinking that this is another case of companies trying to pull one over on consumers.
Yes, it might appear as if lumber mills are selling you one thing but giving you another - but it's actually not like that at all.
Lumber sold in the United States in governed by the National Institute of Standards and Technology. According to their website, the purpose of these standards is to:
"Establish nationally recognized requirements for products and to provide all concerned interests with a basis for common understanding of the characteristics of a product."
Considering all of these facts, the entire building industry was scratching its head a few years ago when Lowe's was sued over its lumber labeling policy.
The Marin County, California Department of Weights and Measures took civil action against Lowe's because they unlawfully advertised their lumber according to the nominal dimensions.
They were ordered to pay a $1.6 million dollar settlement in California and were required to label their lumber with both nominal and actual dimensions.
Now they must also label their products using descriptive words like "inch" and "feet" instead of standard industry symbols like " or '.
Yes, that lawsuit was a little ridiculous. However, as my intern proved, not everyone knows that there is a difference between nominal and actual lumber dimensions.
The next time I ask my intern about the size of a 2x4, hopefully she'll know the right answer: 1.5 inches by 3.5 inches!